Minimizing Waste and Maximizing Yield: The Role of Meat Flattening Machines in Modern Butcheries
Created Date: 27 Mar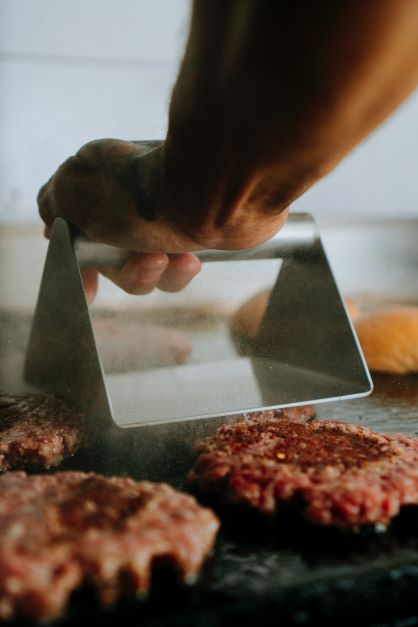 The butchery industry has experienced a transformation with the introduction of meat flattening machines. These technological advancements have significantly increased efficiency and productivity, making the industry more effective than ever before.
Increased Efficiency and Productivity
Meat flattening machines offer a range of benefits to butchers and meat processors. Firstly, these machines can handle a large volume of meat pieces in a short amount of time, significantly increasing productivity and efficiency. This feature makes them ideal for large-scale butcheries that need to process a significant amount of meat every day.
Consistent Quality of Meat Products
Maintaining consistent quality in meat products is a significant challenge for butchers. Meat flattening machines offer a uniform thickness of meat, which translates to a consistent quality of meat products. This is essential in establishing a reputation for meat products, and the machines help to maintain the desired level of quality throughout.
Reduced Wastage and Environmental Impact
Meat flattening machines are also designed to reduce wastage of meat. By cutting meat pieces into uniform thickness, there are no irregular or uneven pieces that need trimming, maximizing the yield of each piece of meat. This feature is not only cost-effective, but it also minimizes the environmental impact of the butchery industry.
Versatility in Processing Different Types of Meat
The versatility of meat flattening machines is another advantage. They can process different types of meat, including beef, chicken, pork, and lamb. These machines are also adjustable to different thicknesses, making them suitable for various applications. Butchers and meat processors can leverage this versatility to meet different customer meat preferences.
Improved Food Safety and Sanitation Standards
Food safety is of utmost importance in the butchery industry, and meat flattening machines play a significant role in ensuring it. These machines are designed to be easy to clean and sanitize, making them essential in maintaining food safety standards. By ensuring that the machines are clean, butchers can reduce the risk of contamination of their meat products, preventing food borne illnesses.
If you're looking for reliable and high-quality meat flattening machines, MyWay Fabrication offers a range of options to suit your needs. Contact us today to learn more about how our machines can benefit your butchery business.