5 Reasons Why a Vacuum Packaging Machine is Essential in a Restaurant Kitchen
Created Date: 21 Mar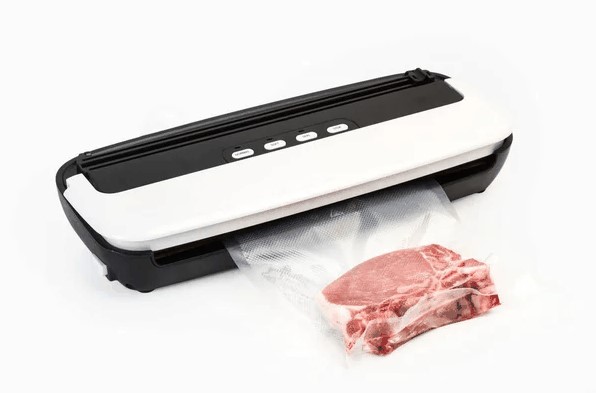 Vacuum packaging machines have become a common sight in many restaurant kitchens. These machines are used to pack food products in airtight bags or containers, which can help preserve the freshness, flavor, and texture of food items for an extended period. In this blog post, we'll explore the benefits of using a vacuum packaging machine in a restaurant setting.
1. Extended Shelf Life:
One of the most significant advantages of vacuum packaging is that it extends the shelf life of food products. Vacuum sealing removes oxygen from the package, which slows down the growth of bacteria and other microorganisms that cause food spoilage. This means that restaurants can purchase and store fresh ingredients in bulk, and use them over an extended period, without worrying about spoilage or wastage.
2. Better Food Quality:
Vacuum packaging preserves the quality of food products by preventing exposure to air, moisture, and other external factors that can cause food to deteriorate. This is especially important for delicate or perishable items like fish, meat, and vegetables, which can lose their flavor, texture, and appearance when exposed to air. With vacuum packaging, restaurants can maintain the freshness, flavor, and texture of food products for a more extended period, ensuring that every dish they serve is of the highest quality.
3. Increased Efficiency:
Using a vacuum packaging machine in a restaurant setting can also increase efficiency in the kitchen. Instead of spending time and effort on packaging food items manually, staff can use a vacuum packaging machine to pack food products quickly and efficiently. This can help reduce labor costs and improve kitchen productivity, allowing staff to focus on other important tasks.
4. Cost Savings:
Vacuum packaging can also help restaurants save money in the long run. By reducing food waste and extending the shelf life of ingredients, restaurants can purchase fresh ingredients in bulk, which can be less expensive than buying smaller quantities of ingredients more frequently. This can help restaurants save money on their food costs, which can improve their bottom line.
5. Improved Food Safety:
Finally, vacuum packaging can also help improve food safety in a restaurant setting. Vacuum-sealed packages are airtight, which reduces the risk of contamination by bacteria or other pathogens. This is especially important for restaurants that serve raw or partially cooked foods, which can pose a higher risk of foodborne illness. By using a vacuum packaging machine, restaurants can ensure that their food products are safe for consumption.
MyWayFabrication offers vacuum packaging machines which are an essential tool in any restaurant kitchen. They can help extend the shelf life of food products, preserve their quality, increase efficiency, save costs, and improve food safety. Restaurants that invest in a vacuum packaging machine can reap these benefits and provide their customers with high-quality, fresh, and safe food products.