Metal Cutters – Able to Cut Complex Shapes Easily
Created Date: 28 Jan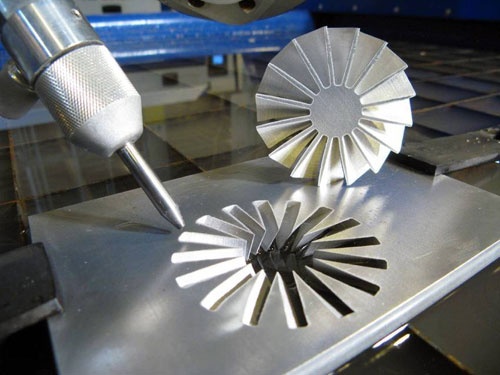 Metal Cutters: Cutting is an essential industrial production process suitable for different materials such as low alloy steel and
and carbon. The
metal cutters
are excellent methods to eliminate unwanted material by means of chips. The industry gains the massive advantage with this process. We are a leading professional in this field and offer the service to a different industry.
The experts make use of the perfect cutting tool to cut the metal into the excellent shape. It is a perfect device to cut metal into an excellent piece. You can understand the different types of cutting operation. It is best to produce the desired geometry parts and quality surface finish. You can stay tuned with us and receive service perfectly. You can know different operations for metal cutting.
Drilling:
It is the best method to make a round hole. When it comes to this process, the cutting tool is rotated and manages a fixed workpiece in the holding device. The cutting tool comes up with two or more cutting edges. The tool works in the parallel direction to the axis of rotation. The tool helps professional to form a round hole.
Turning:
It is the simplest process to produce a cylindrical shape. The workpiece rotates in this process. The metal cutters reduce the unwanted material. The tool manages a single cutting edge. The speed motion applies to the rotating workpiece. It achieves the excellent feed motion. The tool moves slowly to the direction parallel and axis rotation of the workpiece.
Milling:
It is the process of removing the layer of material from the work surface. It is the best method to produce a cavity in the work surface. The milling process is capable of generating the straight and plane surfaces. The tool makes use of several cutting edges. The speed motion brings to a rotating milling cutter. The feed motion is perpendicular to the axis rotation of the tool.
Cutting off:
It is another important method to cut the metal into the different parts. During this operation, the workpiece rotates, and the cutting tool goes radically and separates components as well. It provides an accurate shape of metal parts.
Use the right cutting method:
The professional prefers the right method to cut the metal parts easily. You can obtain ideal service from the expert and get the solution finely without any hassle. We focus on the latest technology to cut the tool. We help you to cut any kind of metal and meet the application demands and needs. The cutters provide the excellent benefits like
• Exceptional detailing
• Fine and superior edge finish
• Efficient and cost effective products
• Repeatability and consistency
• Slotting and tabbing
We pay attention to use ideal technology that excellent for cutting the high carbon and abrasion resistant steel. It provides a clean and elegant finish of parts. It is better to minimize the cost and time of production efficiently. It is ideal for preparing the edge of metal plates. It is a wonderful tool to cut metal into different sizes.