Sidebar
Grades of Magnetic Stainless-Steel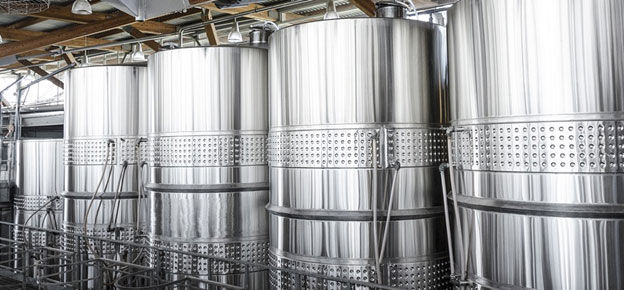 Posted in BlogBy MyWay FabricationPosted on March 26, 2020

Stainless-steel is frequently identified for its corrosion resistance. however, a few grades also have various magnetic competencies. Of the 3 stainless grades, austenitic steel has the least magnetic characteristics. Ferritic and martensitic steel have notably higher magnetic capabilities depending on how they're processed.
Austenitic Stainless Steel
Austenitic steels are usually made in a range of 17 to 25 percentage of chromium. Whilst austenitic metal is well known for weldability, but stainless steels is vulnerable. There's no presence of magnetic permeability amongst metals within the austenitic family. That's because of the higher nickel content material found in austenitic steel. Whilst heavily cold-labored, austenitic kinds 302 and 304 are slightly ferromagnetic, the most powerful degree of magnetism may be done. Cold-worked metal has no impact on evoking magnetic capabilities on austenitic metals such as 316 stainless because of its excessive nickel-to-chromium ratio.
Returning 302 and 304 stainless to a non-magnetic state may be finished thru the hot method application of pressure relieving. The capacity to obtain magnetism may be eliminated certainly with a complete solution treatment at a thousand to 1150 degrees Celsius.
Ferritic Stainless Steel
Ferritic steels are magnetically soft more delicate, which means they may be effortlessly magnetized and demagnetized. soft magnetic metals are used within the manufacturing industry and in a big range of merchandise ranging from fridges to electricity powered objects and even digital circuits and much more. At the same time as other metals in the marketplace are taken into consideration and are effective for making of soft magnetic components, ferritic stainless steel regularly used for applications which require corrosion resistance. Solenoid cores and pole portions are amongst many goods wherein ferritic steels are used.
In comparison to plated iron and silicon-iron, ferritic metal taken into consideration have much greater cost value also more effective material designed especially for soft magnetic components. Ferritic 430FR known for its higher electrical resistivity. This higher electric resistivity makes 430FR an extremely good performer in current (AC) based applications. The magnetic capability of ferritic steels decreases while manufactured as cold-labored. Conversely, those stainless metals maintain an everlasting level of susceptible magnetism if exposed to magnetic fields.
Martensitic Stainless Steel
Like ferritic metals, martensitic metal is likewise ferromagnetic, attaining its complete corrosive resistance capability. Martensitic metal as tempered, polished and hardened if magnetized, hardened martensitic metal will display endless magnetic capabilities.
MyWay Fabrication is a leader for Stainless steel knowledge and manipulation. If you can sketch it they can make it. They offer a wide range of services and can adapt to special customer requests.
No Posts in this category!