How Covid-19 Is Disrupting Stainless Steel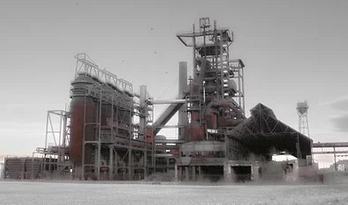 Posted in BlogBy MyWay FabricationPosted on April 1, 2020

Due to the Covid-19 (Coronavirus) many Stainless steel manufacturing markets are being impacted by slowing down their factory production lines. Top international suppliers like China are temporarily closing stainless steel shops as per government demands. Instead to help with production of surgical masks in order maintain a solid supply to their citizens and shipping protective masks to the rest of the globe.
Steel Inventory Increases Due To Lack Of Shipping:
The mass production and concentration on masks has resulted in high quantities of steel inventory in China. This may end up pushing their metal markets much later for lower prices in order to move inventory. That said, the western steel manufactures now keeping an eye out for Asian competitive market pricing and their complicated challenge to stay afloat. Further to this shortage of not being able to provide steel to buyers, shipping delays from manufacturing companies have become another problem.
Ship One Or The Other:
All parts of shipping air or ocean are now less due to cautious shipping companies reducing their limited shipping lanes. Producers that are still shipping to North American buyers in some Asian zones, metal fabrication is still their business of focus. But that only applies to the larger mills, steel is also their essential product and right now they can do either masks or metals, which is more important?… the argument if civilain masks real work well we will leave that for another day.
Open Door For Competitive Steel Pricing:
Metal suppliers along with many commercial businesses from Spain or Italy have come to a halt by governmental orders. The spread of coronavirus and its devastating effects on human life causing the slowdown of stainless-steel markets has western suppliers concerned. Now buyers are looking to Asian providers who have an overflow of supply that is sluggishly moving or can't ship at all. In some parts steel mills have had to send their employees home and close altogether.
Future Struggles Is Real:
The long-term effects during this pandemic may result in Asian manufacturers to gain a stronger customer base. As European and North American markets all western buyers may get comfortable with lower prices plus an abundance of inventory from China. The problem Local steel mills will have a struggling challenge to regain lost customers and new business during these difficult times.
MyWay Fabrication continues to work with local and international stainless-steel partners throughout this dreaded Covid-19 situation.
No Posts in this category!