Maintain Good Production Process with Metal Punching
Created Date: 19 Oct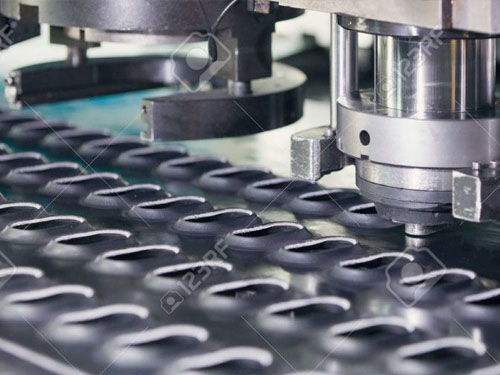 Punching is the essential technique used by different industries to shape metal into the desired form. It is best
to develop a customized shape easily. It is available in varying thickness of metal. The
metal punching
is an excellent process of metalworking. It is highly utilized in the manufacturing industry. It involves a punching hole via a workpiece.
The punching performs with the help of a machine or using hand. You can understand the basics of punching. It is best to drive holes through hard and thick materials. Metal Punching is necessary to know how it works and performs. It is the best process to make a hole in the metal work piece. It is an effective and simple way to create holes easily. The workpiece aligns with the perfect punching tool.
The metal can attain a superior level of strength. The punching tool quickly drives down and makes the perfect piece. On the other hand, it also eliminates a piece of metal from a workpiece that acts as die. Punching makes a hole in the same shape as die. You can look at the punching process briefly and make the right decision to utilize service. We make use of a perfect machine to create holes as per the demands of customers.
Attain a custom hole metal Punching:
The professional uses the best solution to make holes and indents in the metal piece. We provide an ideal service to customers at the right time. You can understand principles relative to the punching process. The metal punching acts as sandwiched between die and punch. It moves downward and to die.
It is simple and easy to cut metal into excellent shape and size. The process is repeatedly until metal achieves perfect shape. The long series of holes are made at the same time. It is a great way to attain the desired shape of metal. It is based on different factors like
Shape and size of punch and die press.

The amount of force applies when it comes to punching.

Know the condition of punch and die press.

The thickness of the metal is punched.

The type of metal is punched because hard metal difficult to punch.

It is suitable for the minimum diameter of hole.
The size of hole attains at the recommended state. We help you to get a perfect hole on the metal piece. You can visit our site and get more information about such a process.
Create perfect shape easily:
The professional performs a separated process to create a perfect piece of metal. The professional carries out that process by using the required equipment. The main aim of the punching process is to punch a hole via sheet metal. You can get a specific shape of a metal piece with no quality issues.
It is a good choice for custom metal basket and tray. You can contact right manufacturer and consult with particulars for manufacturing and design process. We have great experience and skill in this field and provide quality products to industry in different specialization. We provide everything according to industrial standard.